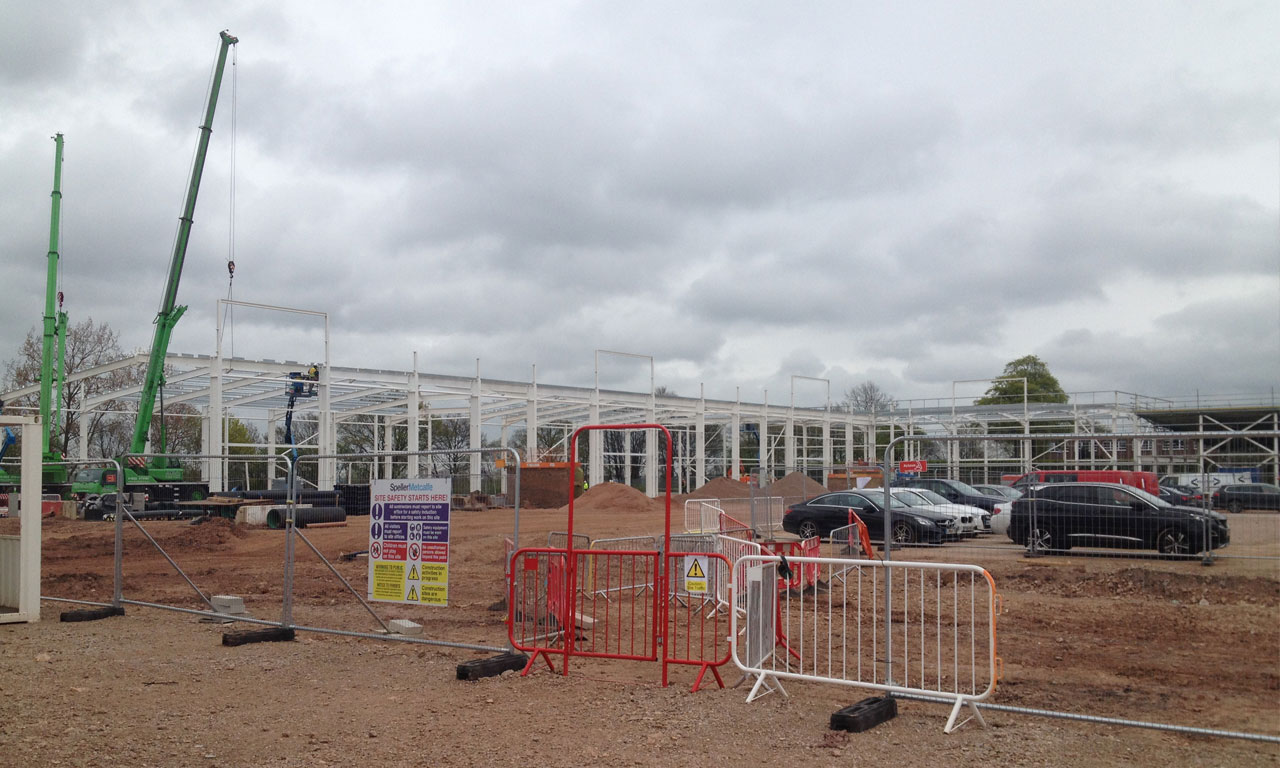 On site progress for Imperial Retail Park, Lichfield
Work is progressing on site at Eastern Avenue, Lichfield. The steel frame has now been erected for the retail units.
Working with Hortons' Estate Limited, SR Davis Architects has developed a mixed-use development including 42,000sqft Retail, a Lidl foodstore and a Costa drive thru. The masterplan also proposes approximately 68 residential dwellings (52 houses and 16 apartments) and an allocation for additional parking for Lichfield City Football Club.