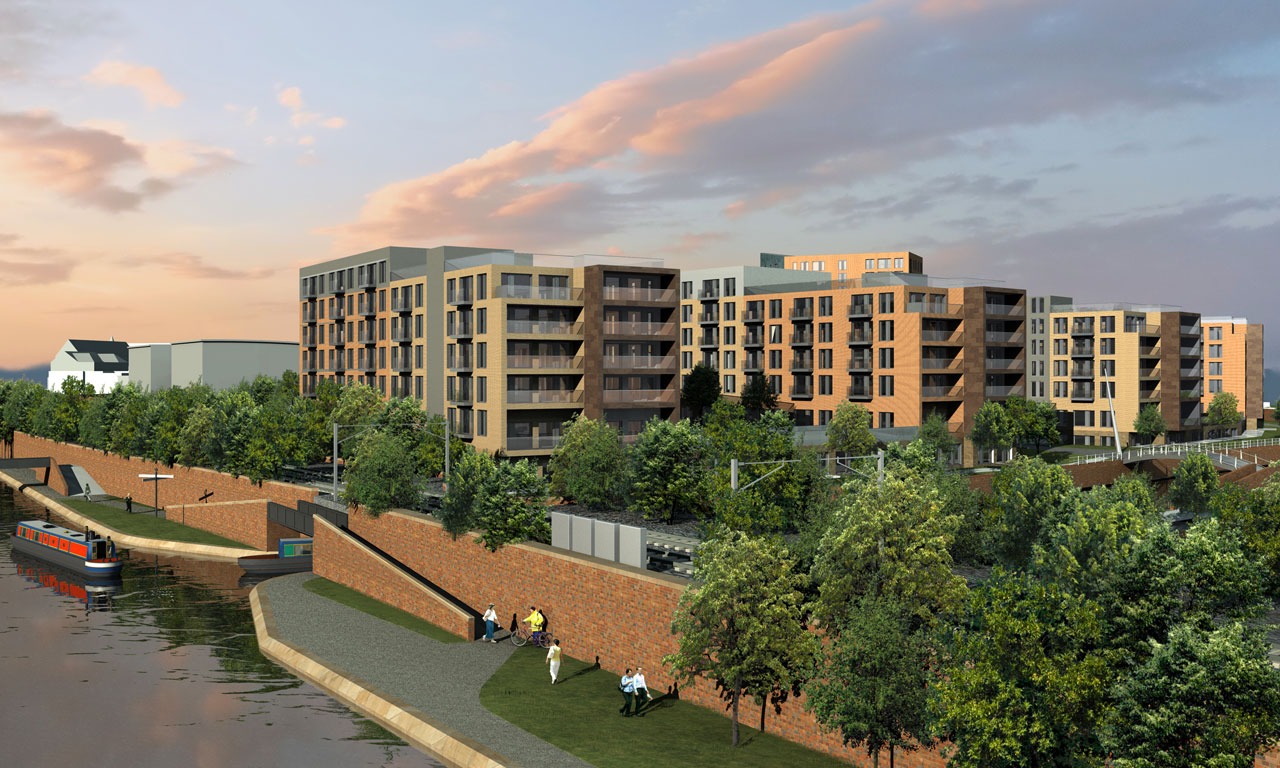 Planning Permission for Soho Loop, Birmingham
Proposals for Soho Loop have been given the green light to bring a redundant site into productive use. The scheme aims to transform 12 acres of land near City Hospital with 504 new homes, shops, a gym and a new cycle bridge.
Also included are 65 affordable dwellings, as well as a large data centre to house telecommunications and digital storage systems. The remainder of homes will be retained for long-term rental.
The proposals are for 57 city pads, 164 one-bedroom apartments, 256 with two bedrooms and 37 with three. There will also be 11,409 sqft of retail space across four units – which could also be bars or restaurants, as well as a 5,866 sqft gym fronting on to Dudley Road and 456 car parking spaces.