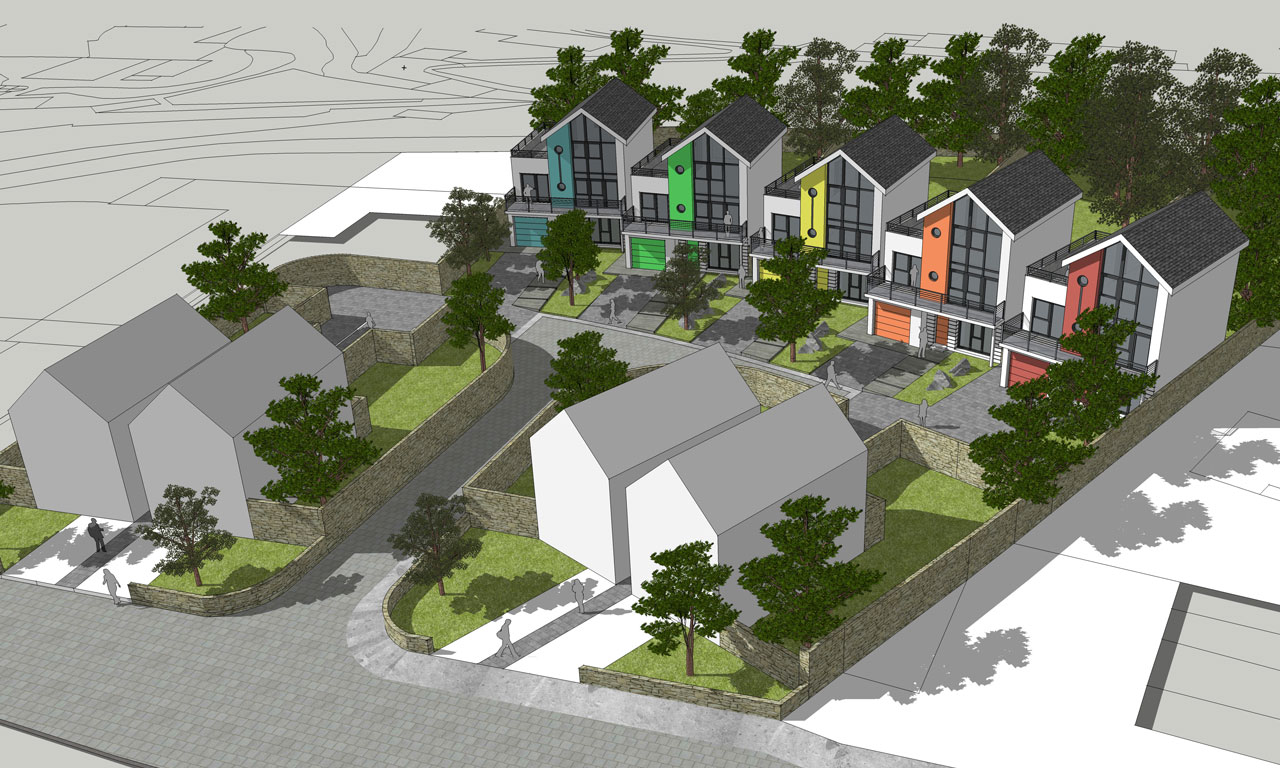 Planning Application for Residential Development in Devon
A Planning Application has been lodged for nine detached dwelling within the village of Torcross, Devon, which is situated on the South Devon Coastal Path in an Area of Outstanding Natural Beauty.
The principle design objectives are to provide a high quality well designed development that respects its site and surroundings and provide a balanced mix of housing types. The masterplan layout was developed and designed around the concept of achieving a discreet and well designed proposal that would fit into the character of its coastal location.
Careful consideration has been given to the architectural scale, and massing to avoid adverse impact on the character of the area and adjoining properties and the surrounding natural area.