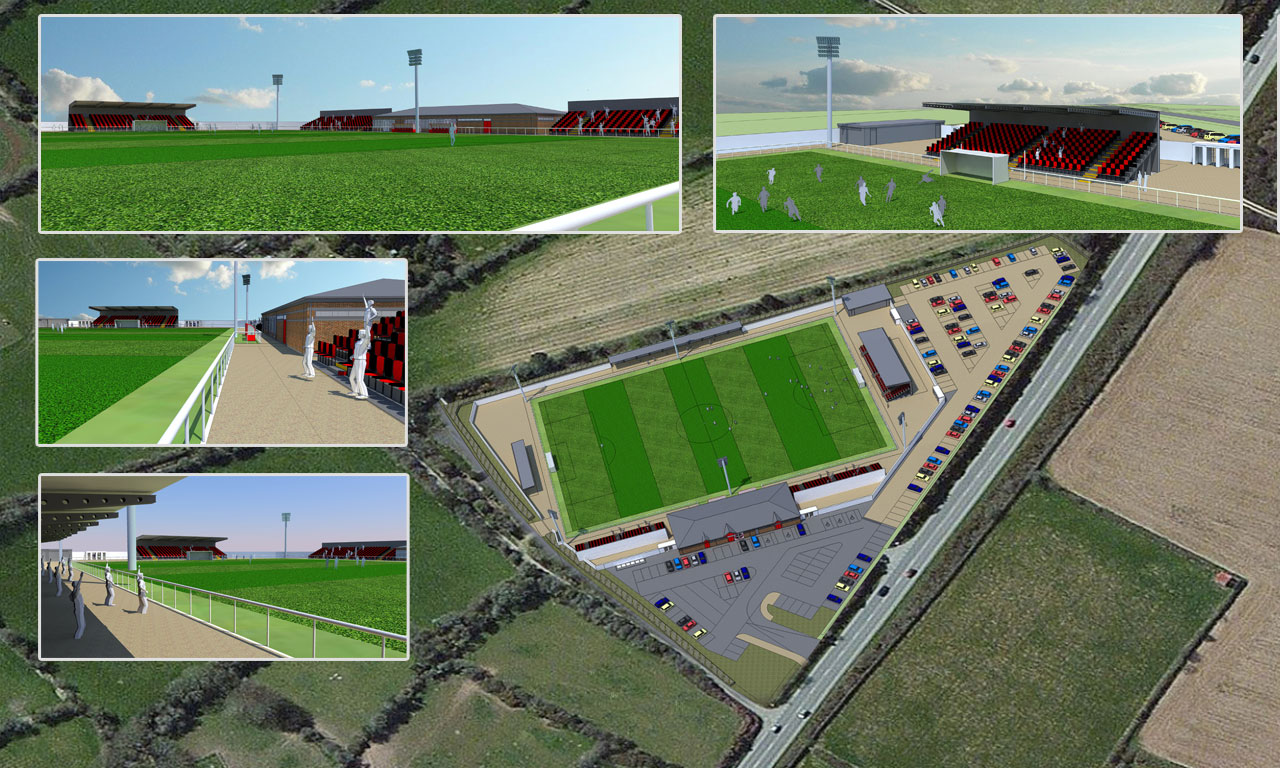 Following outline planning permission in January 2016, a reserved matters planning application has been submitted in support of the relocation of Truro City Football Club (TCFC) from their current ground at Treyew Road, Truro to new stadium site at Silver Bow, Truro.
Proposals include formation of a football pitch, pavilion and stands and the provision of flood lighting and ancillary facilities.
The proposals will enhance and improve this area of open space and as a result will provide facilities essential for community purposes; the facilities are essential for the football club to continue to progress and the proposals will also provide facilities for the greater good of the community.
Truro City Football Club is an important asset to the city. The Club can only move forwards if it has adequate facilities suitable to its position in the league. The proposal on land at Silver Bow represents an opportunity for those facilities to be realised.