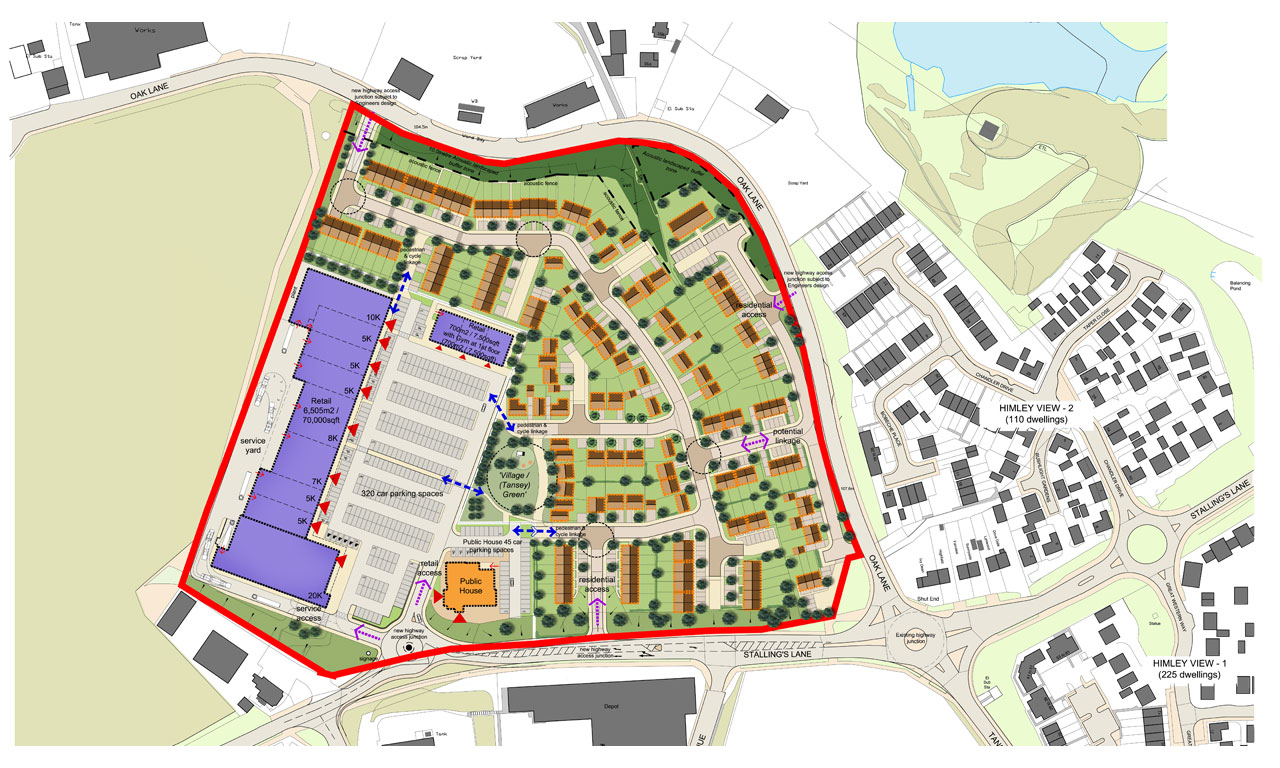 Outline Planning Application for Tansey Green
An outline planning application has been submitted for a mixed use development on Stallings Lane / Oak Lane, Kingswinford. 'Tansey Green' represents a significant opportunity to deliver a mixed use development which responds to local retail, leisure and housing needs. The proposals also include the creation of new a neighbourhood / community.
The masterplan proposes 7,205sqm (77,500sqft) retail, 700sqm (7,500sqft) gym / leisure, 590sqm (6,350sqft) family pub / restaurant and up to 200 residential dwellings.