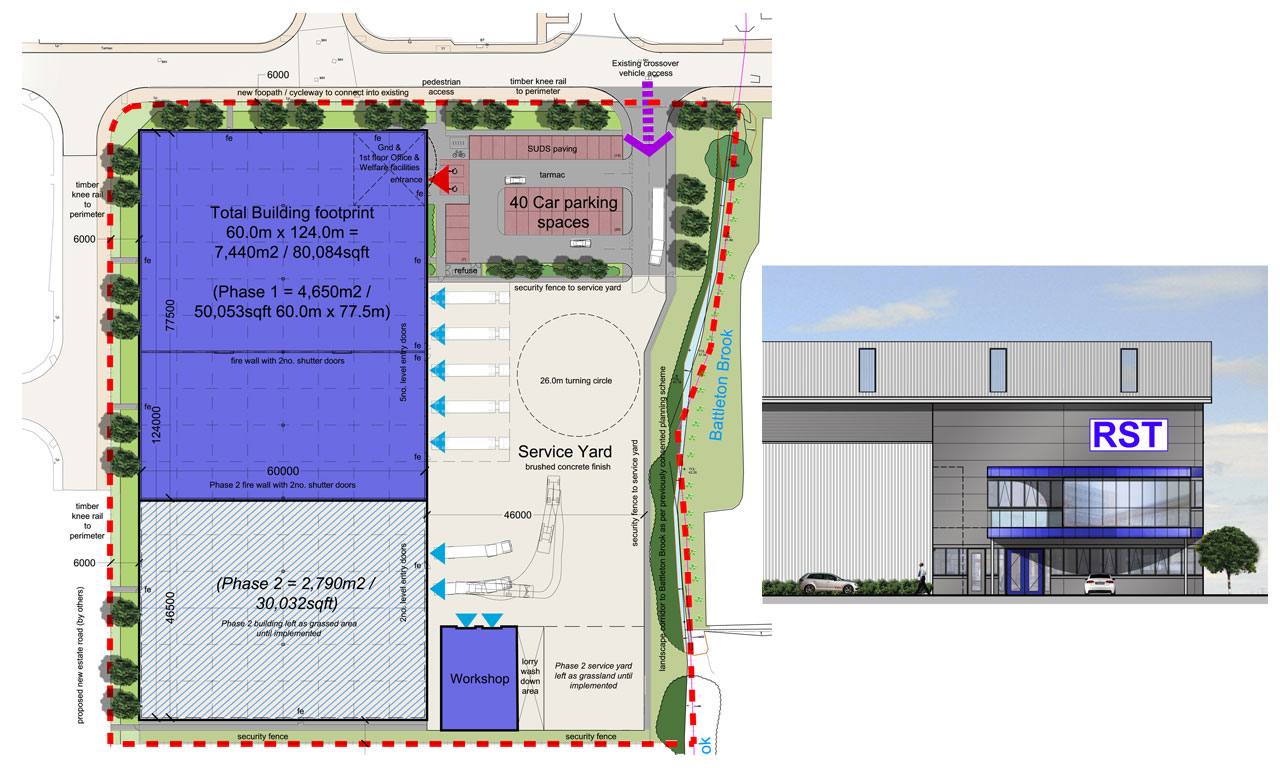 New warehouse Planning Approval
A new distribution warehouse for a Worcestershire logistics business on Vale Park in Evesham has been granted Planning Approval.
The unit will provide up to 80,000 sqft of space for R Sinclair Transport (RST).
The company's current home in Four Pools site has been earmarked for a retail scheme by Helical Retail, with Aldi and TK Maxx lined up as anchor tenants.
RST will continue to operate from Four Pools until the Vale Park facility is complete. The developments are expected to have a combined end value of £20m.
Sean Sinclair of RST said: "We are committed to Evesham and really want to expand our business in the town, which was started by my father nearly 70 years ago but we can only make this move if it is funded through the proposed redevelopment of our current site at Four Pools."
Robert Birch of Helical Retail added: "Our scheme at Four Pools presents Evesham with a great opportunity to have a second Aldi store as well as TK Maxx, which would simply not be possible elsewhere in the town. We will also be delighted to have helped the RST family business to relocate to its new home at Vale Park."