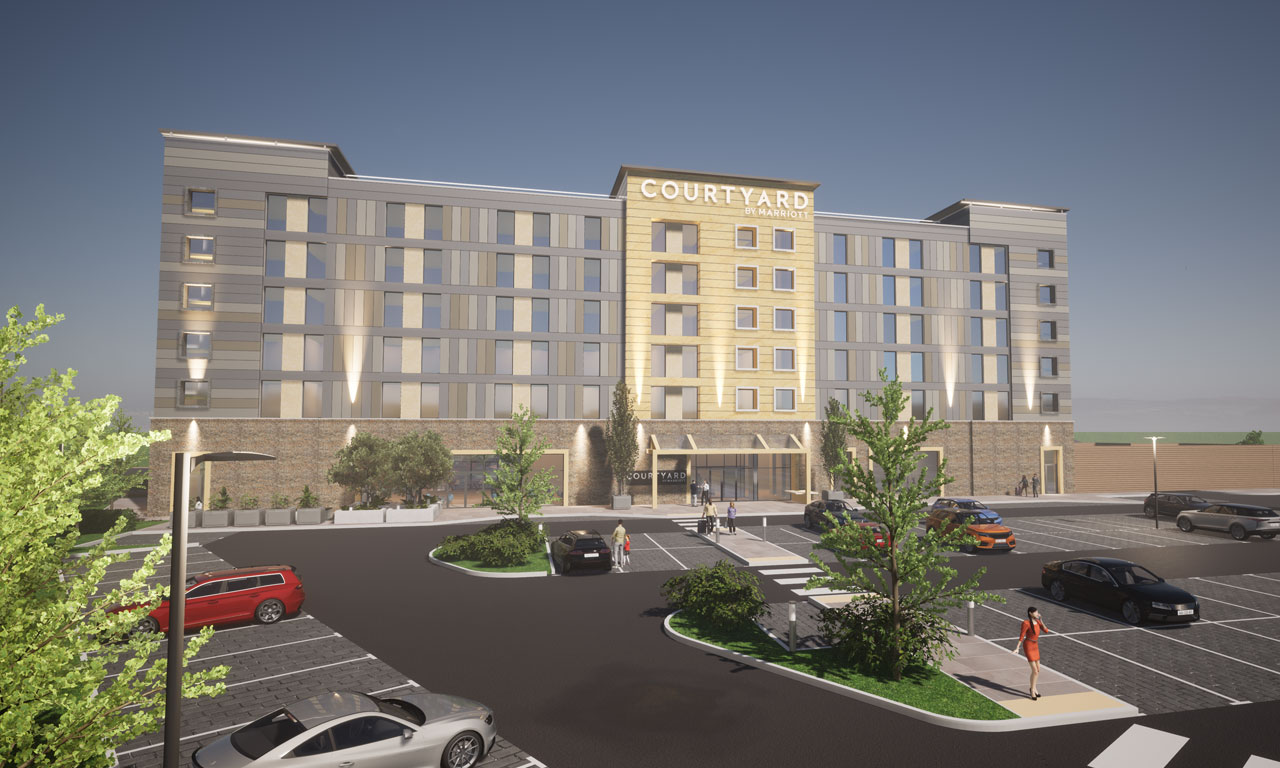 Courtyard by Marriott Hotel
Working with Stapleford Ventures Ltd, a planning application has been lodged for a 150 bed Courtyard by Marriott Hotel, Waverley, Rotherham.
The site is strategically located on the Rotherham / Sheffield border, just 2-minutes drive from Junction 33 of the M1 and just off the A630 Sheffield Parkway. At the heart of the Sheffield City Region, Waverley is a 740-acre site delivering new sustainable development that will comprise up to 3,890 homes, shops, restaurants, a primary school, leisure and community facilities including parks and 310-acres of green open space - and a new hotel.
The Hotel depicts the aspiration of the Marriott brand yet is cognisant of the large modern AWP development, the domestic scale of the residential development beyond and its geographic and historical location.
As well as 150No. bedrooms (incl. disabled rooms) the Courtyard Hotel will have: A Public Space / Restaurant / Bar area seating approx. 150 guests of high quality interior design. Overspill outside patio area, meeting room, business library, fitness centre, retail / market section, back of house, offices, kitchen, laundry, storage etc and landscaped car park of 147 No. car spaces with Electric Vehicle Charging (EVC) points.